Products & Services

Strategic Reflections is proud to provide critical customer experience data in efficient and user-friendly reporting. Strategic Reflections has the technology, experience and expertise to implement a market research program to meet the needs of each client.

Additional Services

Competitive market research
Merchandising audits
Internet surveys
Post transaction surveys
Phone surveys
Reporting Capabilities and Secured Client Access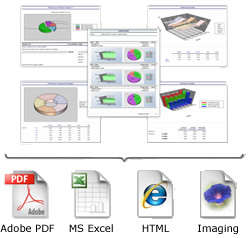 The business world is characterized by rapid change, unexpected shifts, and relentless competition. To keep pace with and surpass the competition, Strategic Reflections implemented Microsoft .NET technology, which offers the best solution to service our client's needs. This choice allows Strategic Reflections to integrate and work with existing systems while still offering the client simple, user-friendly interfaces. We also provide each client with the functionality to export their data to Microsoft Word, Microsoft Excel or Adobe PDF.
Strategic Reflections will assist your management team by providing a web-based reporting site. Online reporting breakouts by location, market, region, district, etc. are accomplished along with any other special reporting needs. Drill down reports are created that display overall scores, service time scores, as well as scores by division, region, district, or territory. Strategic Reflections tracks positive responses by question, which allows the client's training team to focus efforts on the very service actions that are not being delivered by associates. If special reports are needed on "Pass/Fail" issues, these reports can be generated for the client's operations team.
In addition, each client decides which associates are given report access and to what level access is granted. We will work closely with the client's management team to make sure that each team member has the skills to fully understand and utilize our user-friendly, efficient, and secure reporting site. Each approved team member which is granted access will be provided with a username and password which corresponds with their approved access level. This process allows our programmers to assign and control the access level which is granted to each member. For example, if the client deems that District Managers may only view their own district, our IT department will handle the necessary programming to ensure that the District Managers do not have access to the broader corporate or divisional reporting.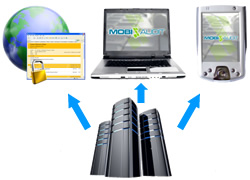 All freelance market researcher reports are filed online, edited and then processed to the client. Client reporting is accessible through the internet, allowing users to retrieve reports at any given time. Strategic Reflections, password-protected websites are user-friendly and maintained by our experienced IT technicians. Our client's reporting sites contain "real time" market research information in the form of cumulative sums, totals, and averages. This useful information can be displayed on a daily, weekly, monthly, bi-monthly, quarterly, trimester, bi-annual, and/or annual basis. In addition, we display market research data by location, district, region, and on national levels depending on the client's requests and needs. Furthermore, the utilization of graphic data-display visuals, such as linear and curvilinear trend-graphs serves as highly effective tools in such areas as corporate projections and corporate course corrections. All of this valuable information is contained on the client's market research data-reporting website.